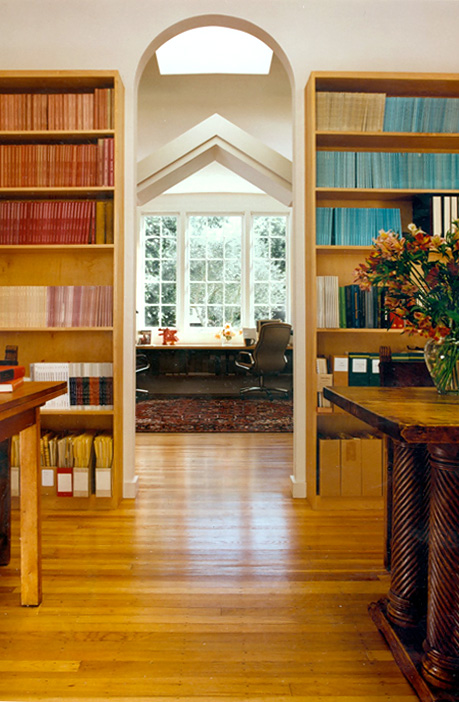 .
Sutch Studio
Berkeley, California
The Sutch house is a remodel of an existing 1920's single story bungalow , originally an auxiliary house, to be used as a study for a economics professor in Berkeley, California.

The objective was to create an office /study that could accommodate all the new technology for work but still maintain the old fashioned feeling of a scholar's study. The design separates the work area and the conference area with a library alcove. This sequence of spaces subtly divides the various functions of the study, creating a sense of layering and making a very small building feel more generous.