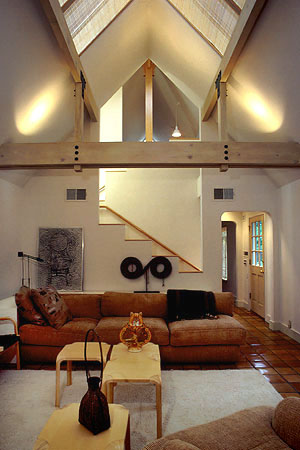 .
Shapiro House
Brentwood, California
A small, detached building is built in the rear part of the garden of an existing house as a home-office for a lawyer. It offers a living room-like area on the ground floor for meeting clients and an upper loft area for the private study with a view of the garden. The design is meant to give the client the amenities of a more interesting and relaxing work place.

A high, pitched ceiling with exposed wooden structural beams and skylights on the ridge illuminates the living room during the entire day.